4th phase of an experimental art piece! Embracing your shadow side by Tarmi Clarke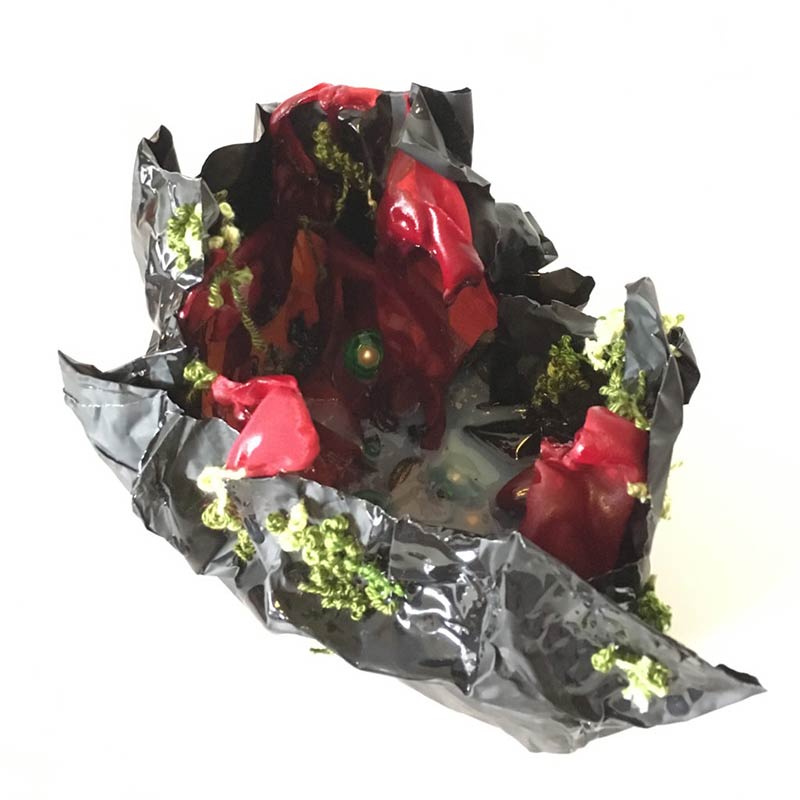 This is phase 4 of an experimental art piece based on the process and idea of embracing your shadow self. I have been working on this as part of an e-course I have been doing with Jessica Serran and the Becoming Artist movement. It has really kicked off the creative flow again for me.
This represents new growth after looking this, shadow side. I have used french knots and green thread to represent this. A time consuming process but I love the end result. Hard to stitch it through the black metal aluminium.
The shadow side can provided great material for artwork.