Peeling Denim Mantelpiece installation art by Tarmi Clarke
This Peeling Denim Mantelpiece demonstrates the beauty in decay, with fungus making its way into the wood amongst the peeling paint.
It was one of the installation art pieces designed as part of my exhibition RECLAIM Thy Self. This exhibition was inspired by natures ability to reclaim the man made and beauty in decay.
"I love using denim as a medium. So many different textures, washes and colours. It can also take being ground with an electric grinder to add more texture"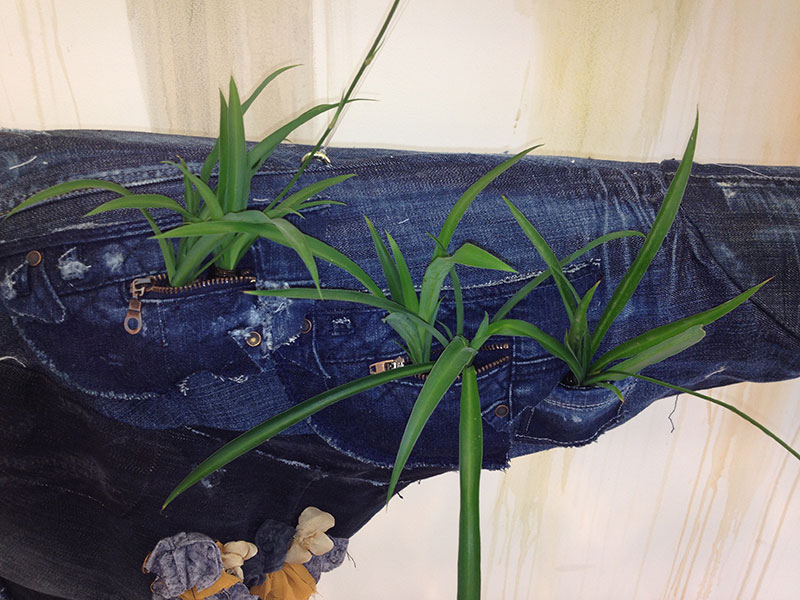 Along with other installation pieces like the Pavement Mirrors, the Peeling Denim Mantelpieces helped to set the scene of an abandoned building immersive exhibition space. A favourite feature of mine are the interiors of abandoned buildings where mantelpieces and mirrors are often the last remaining parts of a lounge or dining area.
See more of the denim mantelpieces and the RECLAIM Thy Self exhibition.